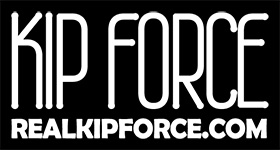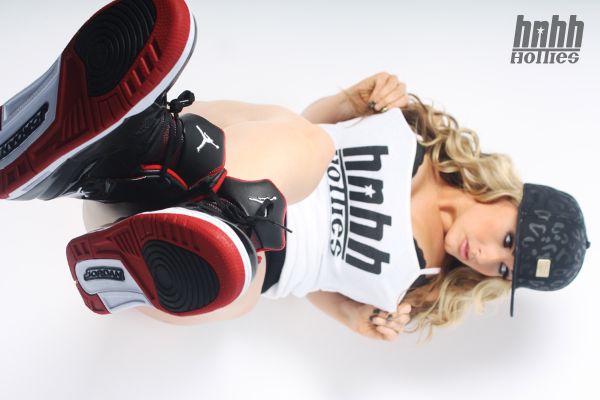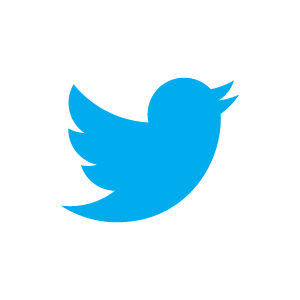 "Can everyone not take everything I say so literal geeezzeeee"
FOR bookings for me hit up @howiewood, HOWIEWOOD Entertainment
Just made my own at home twerking video.....but ima just keep that to myself ;)
Lol maybe if you guys ask @HotNewHipHop nicely they will let me do a twerking video ;) ask em
Interviews with Kip Force
Learn more about Kip
Spire Magazine's Interview with Kip Force
Q: Best pick up line you've heard?

A: Hi, the voices in my head told me to come talk to you. I was like what??? But it made me laugh and he was not crazy. (laughs).

Q: What kind of clothing on a guy would catch your attention?

A: I'm a sucker for guys who dress like Jay-Z. It's like he is "hood but a boss".

Q: What would you wear to seduce a man?

A: I would wear leopard spotted lingerie

Q: What's the perfect date if someone was to take you out?

A: I would want someone to pick me up, bring me flowers, have a great conversation, take me to a restaurant like PF Changs and just sit there with the romantic lights and shut the restaurant down. Then go home and sip wine by a fire until we fall asleep.

Q: If a guy had 5 minutes to get your attention, what should he do?

A: He would have to make me LAUGH and tell me an outrageous story. Sometimes interesting pick up lines get my attention though, just because I want to hear the punch lines. One time I was walking by a guy and I was wearing an all orange dress and a guy said "yellow" I said "excuse me?" so I HAD to walk over and He said "Yellow, I want to be yellow..." I asked him and why is that and he said "I want to be yellow so I can sit next to you in the crayon box!" (she laughs)

Q: How do you maintain that amazing body?

A: I just play ball. I know people think it's a workout, but if your are doing something you love then it's not realy a workout. It's more of a reward.

Q: One bedroom tip for men?

A: Take your time and make it about her. When she's happy you will be happy to. Get creative and have fun with your girl. It's not a job!
Kip Force talks new book "Behind Reality TV and Industry 101? and more
You may remember Blonde Baller, the vixen reality TV star from VH1's 'Real Chance Of Love' & 'For The Love Of Money'. Well, nowadays she's known as Kip Force, and she is writing a juicy tell-all book about the behind-the-scenes intricacies of reality TV.
How was Reality TV life for you?

At the time I was doing Reality TV, I was very green and just graduating from college going into law school. A friend of mine told me about the casting for "Real Chance of Love Season 2" so I went and got the spot. It was great at that point of time. People caring for you; it seemed wonderful. You're only young once so I am glad I had the opportunity. However, the mental torture was not good at all. What people don't realize about these shows, are you are like a mouse in a maze. They bring you blind folded into a room; you don't know anyone and you get an allowance of $40 a day. They don't tell you anything just be ready until someone tells you to move. You don't have any electronics, cell phones, laptops, watch…nothing.

People wonder, "Why are these girls so crazy" but we have been put together for 7 days with nothing. You have no social media, just girls and free alcohol all day.

Did you ever go back to law school?

I did a year of law school when "Real Chance of Money" came out. My heart wasn't into law anymore. I enjoy entertainment and entertaining people. Learning the industry gave me the opportunity to know things that people don't tell you. Once on these shows you basically have 6 months to brand yourself.

Let's talk about your new book "Behind Reality TV and Industry 101"?

Basically, I take you from the start of the show to the end. From casting, mental evaluation, STD checks, entering the house to producers tricks…the whole process. I discuss the things you don't see the producers doing to make a cast member lose at a competition, scripts after bookings, how to model without BS booking and even dating in the industry. I learned a lot! I went in the business very green so I would like to share all that's behind what you see. I also talk about life now!

Where do you see yourself in the future?

I see myself as a bestselling author. I have a relationship book in mind geared towards men and dating. Taking over Chelsea Lately, I love to talk about people all day. lol A lot more mags and own a clothing line.
"FOE! Family Over Everything…I love my mother, sisters and nephews. Its about your family…cherish them and putting God first" -Kip
http://christieohh.com/2012/05/16/kip-force-talks-new-book-behind-reality-tv-and-industry-101-and-more/
New Interview With Blonde Baller From Real Chance of Love 2
Blonde Baller is speaking out about her time on Real Chance of Love 2. The latest contestant to be eliminated left a lot of unanswered questions when she left the show.
In this new interview with VH1, Blonde Baller aka Kip Force, talks about her feelings on being called a "snitch," her new war of words with Chance, why she wants to be on Charm School and how she felt about being eliminated.
Usually the first question I ask is, "How was your time on the show?" But via your Twitter, and elsewhere, I think I already know the answer.

My time was not positive at all.

What leaves you the most unsettled?

The editing. They made me look like I snitched on Flirty. They didn't show the date before that, when she was dancing with Real and sitting with Real at dinner. Flirty was talking about me for 35 minutes about how she wanted to take a Real chain. She told me she liked Chance as a friend. I told her to use her next date to get to know Real, that way if she got kicked off, she got kicked off trying for the guy she was originally there for.

We did see her specifically say that she wasn't going to take a Real chain, though.

She said that she wanted to get to know him, but she didn't want to take his chain and be a flip-flopper. That's when I said, "Well, Mamacita did it." And she said, "Oh!" After that, in the room, I told her, "Flirty, don't back out," she said she wouldn't, that she was going to get to know Real. Then the next day on the bus, she said, "Oh, I like Chance again!" Whatever, dude. They just don't show a lot of stuff, like Hot Wings' dude calling and saying, "Tell her that her car payment is paid." They brought that up in court and she said, "Well, it's still in his name. We were together two years. We're still best friends." She didn't pack up one time, she packed up three times.

What about the snitching issue?

We're taped 24/7. How am I snitching on you when you told national television your business? The only reason I know your business is because you were open with it and you were open with it in front of a camera.

What struck me as odd about the situation with Classy is that it was OK for Chance to talk about her, but it wasn't OK for you to talk about Chance talking about her.

Exactly. And the reason I talked to Classy about her ankles comes from the zoo date, when PS made a really nasty comment to me about my eyebrows. She said, "Who the hell does them?" I didn't know there was anything wrong with them. If you watch, toward the end of the show, my eyebrows are colored in because Classy started doing that for me to help me out. And now that's how I shape them. So I figured that if she helped me with my eyebrows, why couldn't I help her with her ankles? I wanted to help her look nice for her man.

Although, you talked a lot about playing the game, and however you want to label it, if you talk so openly about the other girls, you run the risk of being called a snitch or made out to be the show's villain. I mean, that's the bigger game at hand.

The funny thing is that Mamacita's up in her room talking to Chance about how she doesn't like me, "BB said this, BB said that." Hot Wings is telling him she doesn't like me. Baker is telling him she doesn't like me. So when they're talking crap, it's OK. Bu the minute I open my mouth, I'm snitching.

Yeah, and I guess that brings up the point that these shows thrive off of people talking about people. It's like, the way you prove you're the best, is by proving other people are the worst.

I don't think that I was the worst, because I didn't get a tattoo to impress a guy. I kept my morals. I'm not sleeping with someone to get ahead. I'm pretty sure I could have slept with Chance and stayed for the remainder of the season, but I just wasn't willing to do that.

You're one of the only girls we saw with Chance in his room.

Chance invited me up there. They made it look like I went up there on my own accord. He's been criticizing me on Twitter, too, saying I have a flat booty. But if you look at the Chelsea Lately segment with them, he says, "Blonde Baller has a bangin' body." So now my body's bad? He was feeling me, I just think it's funny that he's making it seem like he wasn't.

After this week's episode, you went on Twitter and unleashed. Had you felt sort of bottled up with resentment up to this point?

What I was more pissed off about than even being edited to look like a liar, is that when Chance and I were sitting at dinner, he asked me about Flirty and I told him that I didn't want to talk about her, and he said again, "Girl, I asked you a question, you gotta answer it." I told him I didn't want to again, he asked me again and I said, "Well, Flirty…" and was made to look like I did it by myself, when he was screaming at me to answer the question.

Junk was eliminated for talking about you all the time. Did that make you even consider changing your behavior?

Well, I in no way like Junk at all, but it makes me wonder if Chance did the same thing to her. She did come down and apologize to me at one point. I was on the phone and she said, "I really apologize if your friend did die." She had a heart, and I thought that was cool. So I wonder if Chance had her up in the room, asking, "So what do you think about Blonde Baller?" It's not natural to continue talking about someone like she did. He could have been leading her the whole time. So I don't get mad at her for that.

When did you stop being into Chance? Was it after you were eliminated? Because you cried…

During my exit interview, they asked me, "Why did you think you got eliminated?" And I just kept saying over and over, "'Cause I didn't want to sleep with him." After that, I realized that I could have someone so much better, and because so many guys are like that, they'll break up with you when you don't want to sleep with them, I started crying and said, "All guys are the same." It wasn't because I was leaving. I wasn't feeling him after the tennis date. That's when I really said to myself, "This dude is a total douchebag."

So even after all of this, you would consider appearing on another VH1 reality show?

I have learned my lesson. I would love to go to Charm School and win $100,000 for not snitching. It would not be hard. I could not do the talking that I did and look like I made a 180.
http://www.realitytea.com/2009/10/05/new-interview-with-blonde-baller-from-real-chance-of-love-2/
VH1'S BLONDE BALLER: LIFE AFTER REALITY
Let's be honest. We watch reality shows for the dirt, hot sex and drama. We love to talk about the "no she didn't," moments at work and our twitter accounts go crazy every time a reality show fight scene appears on screen. For many reality show participants, being on MTV, VH1 or BET is the pinnacle of their career. For others, such as Kip Force, it's just the beginning.
"Life has been crazy I'm meeting a lot of people I thought I would never meet," says Ms. Force, better known to the masses as Blonde Baller from Season II of Real Chance of Love. Blonde Baller already had an impressive resume before becoming a reality superstar. She is a graduate of California State University of Fullerton with a 3.8 GPA. Blonde Baller (thus the nickname) also was the star player on her college basketball team.
Blonde Baller says she doesn't want to fall into the trap of reality show stars that could not turn their popularity into business opportunities. In addition to modeling for SPIRE Mag and appearing in clubs throughout the country, she is the spokeswoman for several products including Detox Drop, a probiotic supplement.
Blonde Baller says that appearing on the reality show has provided an education in business that college could not provide. Through the course of the year she realized that she was paying a manager to do work that she could do for herself.
"I didn't know about bookings for clubs and shows at first but now I read over every bit of my contracts, says Blonde Baller who will soon release a book about her experiences as a reality show star and businesswoman. "I don't need a manager," she says.
While she didn't find love from her experience on Real/Chance, Blonde Baller admits she made lifelong friends, particularly with Caliente , the Spanish-speaking vixen of the show. Blonde Baller said the pair will star in a reality show within the next few months, either through a distribution deal with a television network or through a social media and video website.
"VH1, MTV, Bravo are putting out reality shows from people who had their own videos on YouTube," says Blonde Baller who is eager to show the world her life. "We have no problem with YouTube," she added. Don't be surprised if you see other reality show stars on the show including Luscious and Danger (Love of Ray-J)
She also recordedILove Money 4 but its yet to be determined if the series will air on VH1. As for Blonde Baller's love life, she makes no bones about her preference. "I don't like to pull the race card but I just date Black men," said Blond Baller who shared her opinion about the recent Slim Thug controversy when the rapper said Black men with White women receive more support from their partner than Black Men who date Black Women.
"Slim Thug was right in a sense but I don't think it's more ethnicity than just the way Black Women were raised," says Blonde Baller who added that since some Black women are raised to get what they can from men in their lives, thus the expectation for men to pay for hair, nails appointments and other activities.
"I can take care of myself," says Blonde Baller. "I don't need you to pick up the check to prove that you love me."
http://mixtapesblog.com/interviews/mixtapes-inc-presents-vh1s-blonde-baller-life-after-reality
Reality Star Kip Force Writes Tell-All Book
You may remember Blonde Baller, the vixen reality TV star from VH1's 'Real Chance Of Love' & 'For The Love Of Money'. Well, nowadays she's known as Kip Force, and she is writing a juicy tell-all book about the behind-the-scenes intricacies of reality TV.
In this interview, Kip dishes some of the details about her new book, 'Reality Behind Reality TV' that will hit shelves May 31. She also speaks on a few other interesting topics. If you are a reality TV fan, this book and interview is for you!
http://ksfm.cbslocal.com/2012/05/05/interview-reality-star-kip-force-writes-tell-all-book/
Radio Interview with Kip Force
15 minute Kip Force radio interview on youtube
Interview with Author Kip Force
Kip Force is a beautiful young woman who can do it all. Acting, modeling and now writer. I thought before we really dive into her book, we'd learn a little more about her. Things we may not have known before. Kip was kind enough to agree to the interview even with her busy schedule. For those of you thinking Kip is just another pretty face and no substance, you couldn't be more wrong about her. College educated with a double Major, this lady knows what she wants and isn't afraid to go after it. Athletic, outgoing and intelligent, Kip is just getting started on what will be an even more incredible journey. Now, here's the interview.
What made you write this book?

I was tired of people judging me and not truly knowing what I went though and the editing process of this show. That and also I would have people email me or message me on my social network cites with the same questions over and over so I thought that if enough people asked me the same questions obviously it is interesting to them so I decided that I would answer all of their questions in 25 chapters of in depth details.

Is there one thing you haven't yet accomplished professionally you'd like to?

I would like to have my own clothing line out and selling along with an eye lash line. Everyone always compliments my eyes and I just want to be able to be an entrepreneur of some sort. I want to also start a foundation for domestic violence.

Is there one experience in reality TV that stands out more than others?

I would have to say the first challenge on the love show. I started to realize that everything was fake on these shows and that no matter how much you try to win the producers will always be in control of whatever you are doing. When I knew that I had won a specific challenge but they will let whoever they chose to win win.

What's one piece of advice you'd give to anyone about reality TV?

Make sure that if you are going to be on reality television that you make yourself stand out. Make sure that you go in there all in and that you try to be the center of attention. When your on the shows you have to give it your all or don't even be there. Make sure that you do and say things that will brand you but in a good way. Everyone always remembers the girls or guys that are the most assertive and aggressive. You have to want it and be willing to take it.
I want to thank Kip Force again for allowing us to do this interview and for being honest with us about her thoughts. I'm thrilled to learn she wants to do things, like the foundation for domestic violence. I think it endears her even more. Keep on the look out for the review of Kip's first book, Behind Reality TV Industry 101. My review will be posted on Friday for those of you who keep track of the special reviews. Good luck to Kip Force on all her future endeavors.
http://haveyouheardbookreview.blogspot.com/2012/06/interview-with-author-kip-force.html
ReTouching with Kip Force
Retouching with #Model Kip Force, How have you been?

I have been really good just working a lot

What's your favorite Song on the radio right now?

Climax by usher

Is there a Musician you would like to work with? (Music Video)

2chainz I would love to be in his video

How long did it take to write Behind Reality TV Industry 101?

It took me about 2 years to get it right and publish it. I really didn't have help I wrote it myself.

Give us three words that describe you?

Loving, faithful, and honest

When do you feel the sexiest?

When I am in sweat pants with no make up on so I know that whoever is with me really likes me for me.

What was your toughest criticism from the book?

That it was to urban and not geared toward an upper class people

Who's your favorite Photographer to work with?

Gino Productions or Brian Cardenas

Share an embarrassing moment from a photo shoot or filming?

When I was at a shoot I never drink but I was so intimidated I decided to drink to loosen up and it brings out better facial expressions. I got completely hammered and fell of a couch I was shooting on.

What do you find sexy about a Guy?

I just like someone who is honest. I want someone that I know is coming home to me. I like nice teeth and someone who is athletic. I like someone with a great personality.

Share something crazy or ridiculous that a fan wrote on your wall?

They told me that they wanted to suck on my toes.

What motivated you to keep writing that book?

Fans. Despite what people think I read everything that people write and I just wanted to inform them of everything that was going on behind scenes.

What's the best thing a Model could do to land gigs or work?

Go on to model mayhem and submit themselves.

Finish this Statement.. "Sex is …"?

Not the most important thing but it can make or break a relationship.

Will there be another Kip Force Book?

Yes I have another one in mind. It will be on relationships.

What's next for Kip Force?

I have the cover of FLAVA mag this month Titanium girl Magazine next month I shot Risque Cuves Magazine for July I also am the first girl to be not nude in Hustler that will come out in September. I shot millionaire matchmaker. I will have a new website and also posters.
http://www.mergeby.com/profiles/blogs/retouching-with-kip-force
Kip Force Interview
Where U From??

I Am Originally From Florida But Now California, I Graduated From High School In Palm Springs.

Height??

5'5

Nationality??

White

Measurements??

36DD-24 Waist- 42 Hips

Upcoming Projects??

I Am Shooting Black Lingerie Magazine, I Am Shooting Hip Hop Hotties, Have A Book Coming Out, My Own Clothing Line, Just Did A Video With Gucci Mane And Wiz, Playboy Etc.

Favorite Part Of Your Body??

I Would Have To Say My Breasts

Favorite Night Club??

Edan In LA (yelp reviews)

Sexual Fantasy??

I Would Want To Have A Guy Role Play Teacher And Student

Favorite Position??

Missionary
http://freshavenue.tumblr.com/post/41987830055/kip-force-interview
Share your outfit of the day pics on messycloset, the fashion lookbook.
Resume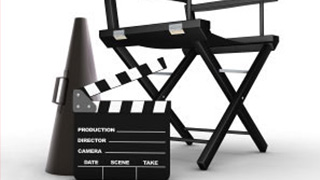 Kip's Resume
Reality TV Star, Actor, Host, Writer, Resume, Music Videos and Commercials.
READ MORE
Portfolio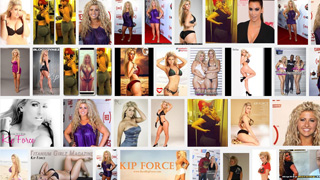 Pics of Kip
View the latest pictures, photos and images of Kip Force.
READ MORE
Shop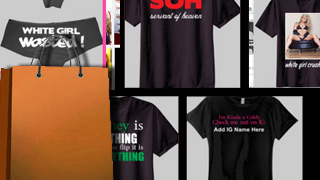 Kip Force Apparel
Official Kip Force merchandise. The largest and latest selection of t-shirts, gear and merchandise.
READ MORE
Who Is Kip Force?
Kip Marie Force is an accomplished speaker, author, and entertainer who is known for her "real" personality and her upfront honesty regarding the truths of reality TV.
READ MORE
Behind Reality TV: Industry 101
Hello everyone, this is Kip Force, but you may recognize me from reality television. I'm the one with the blonde hair and banging body just so you know. I was on a love show as well as a show competing against other of love show contestants for copious amounts of money. These shows were aired on a very well-known music network channel.
READ MORE
Book Kip Force
Book Kip Force anywhere worldwide for your corporate event, private party, fundraiser, college, fair or festival. Submit a booking information entertainment request form and an booking agent will reply within 24 hours.
READ MORE
Videos of Kip
See videos of actress and author Kip Force. Get new exclusive photos, videos, and news on this blonde bombshell.
TMZ catches up with Kip Force: Watch the video.
READ MORE